Starting a company in Austria is an attractive option for foreign business people for many reasons. Among them are perks such as opening bank accounts, buying property in Europe, access to credit and, of course, the opportunity to invest with minimal risk. There can be many attraction factors, but for entrepreneurs one of the leading motives for having a business in Austria remains the possibility
of obtaining a residence permit.
WHY AUSTRIA
Many people are familiar with Austria's beautiful visual image as a country of lakes, ski resorts, Vienna opera and Mozart. Would you also enjoy your trip to Austria?
Then you should know that
Austria is not just about culture, it's s also about internationality.
Austrian cities top the rankings for being easy to live in and do business in
Excellent infrastructure
Austria has a strong economy based on innovation and research
It is also a country of luxury medical care and quality prestigious education
It makes sense to buy real estate here because property prices are slowly but steadily going up
Austria has a flexible foreign policy and remains neutral
Security, security and stability create an overall sense of well-being and a better quality of life in Austria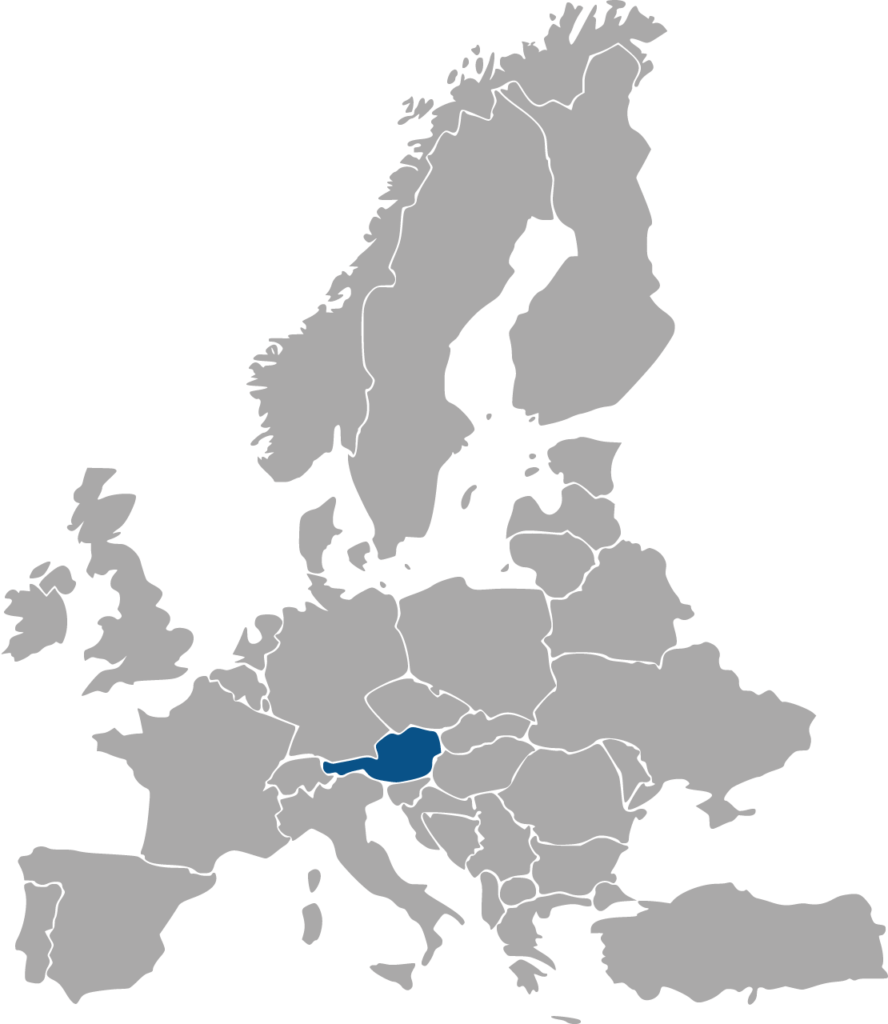 AUSTRIA AS A BUSINESS HUB IN EUROPE
Austria's location and favourable infrastructure makes it an attractive location for business people looking to expand into European markets. Many international organizations and multinational companies have their headquarters here. The cosmopolitan climate and the proximity to the markets of Central and Eastern Europe make Austria an attractive location for economic activity.
In addition, there are:
A stable banking system
Dynamic real estate market
Loyal tax structure
Efficient transportation network
Educated workers and professionals
High productivity
Excellence in research and technology
Relatively cheap office rental in world comparison
Well-developed economic and social partnerships
Predictable conditions for investors
If you have decided in favour of Austria – we are at your disposal to provide you with competent information and answers to your questions about living and working in Austria.
Would you like to open your own business or relocate your assets?
Are you planning to set up a centre of your life or economic interests in Vienna?
At steuerexperten.at you will find all the services you need to get off to a successful start.
The international team in the Vienna office will make you feel at home in your native language.
YOUR HOME IN THE HEART OF AUSTRIA
There are many companies on the market which offer individual immigration and relocation services in various phases of your relocation.
At steuerexperten.at you can get all the services from a single source. Without intermediaries, quickly, legally and with the best possible budget.
All processes are handled on behalf of the head of the company, who is a certified tax adviser and takes personal responsibility for representing the interests of each individual client – company or individual.
Our many years of experience in various fields, such as banking, project management and international tax law, enable us to better understand our client's needs and to be flexible in our search for solutions.
Why steuerexperten.at?
We can help you set up and register your company in the right format, do the bookkeeping and tax planning properly.
Comprehensive solutions for small, medium and large businesses including registered office, nominee director, all necessary permits
We will professionally advise on topical issues of residence change from the standpoint of tax benefits and economic security
You will be offered a state-of-the-art structure of real estate, corporate rights and bank accounts that guarantee asset protection
You will be advised on how to declare and certify your sources of income and what steps to take today.
Most importantly – choose a convenient and efficient scheme for business immigration.
HOW IT WORKS
Based on a study of the client's CV, we develop a concept for the creation of a company with a specific profile. Everything is regulated by corresponding contracts so that the client can take full control of the new company without the need to be a founder or director.
We then employ the client in his own company, negotiating with the AMS and the magistrate.
Once the client receives the residence card with the work permit, we can transfer the ownership shares of the company to the client or his proxies.
After receiving the client card, the spouse and children can automatically receive a residence permit card as well.
In order to maintain a valid card, the client must have a salary of at least, 2800 Euros from the company (up to 30 years old and without children). From this salary, a monthly tax and social security
levy is deducted, plus the company makes the appropriate deductions for the employee.
The package includes all necessary procedures and services:
Company registration and bank account opening
Business service for the year (bookkeeping, taxes, payroll and annual returns)
Obtaining a residence permit for the client and his family (spouse and children)
A nominee, founding partner and director for the first three months.
Cash management for the first three months
All filing fees
Notary fee at incorporation
All consultation
Procedure for transfer of shares to other people
What the client receives as a result:
Possibility to live and work in Austria
The possibility of obtaining Austrian citizenship (you can apply for citizenship after only 6 years).
The right to get all the benefits of high-level social security + pension fund contributions
Free education
Use the company for working and tax optimization
Open bank accounts and take out loans
Requirements for the client:
Higher education, confirmed by a diploma (minimum 4 years);
Certificate in English (minimum A2 or German minimum A1).
Work experience (not only indicated in the employment history but also in individual projects)
presentation of all documents in good time and in the correct form
PRICES
Basic Package
The cost of a basic package
standard set of options – 35,000 euros
Duration of the procedure: 3 months
Luxury Package
Price of a luxury package
expanded options – 50,000 euros
Duration of the procedure: 3 months